A digital marketing agency is your best friend if you want to succeed in business today. This service will make your brand known and help you attract loyal customers.
The tricky part is to find an agency you can rely on. There is a great number of them today, and each claims to be good and reliable. If you want to be sure that you are investing your money wisely, you must choose your digital agency with extreme care.
Qualities of a Good Digital Marketing Agency
First of all, you have to know what exactly makes a marketing company great. The services and terms offered by these businesses can vary a bit, and so do their methods. However, their most important qualities remain the same:
Experience
You must be sure that the agency can do their job well, so you need proof. A reliable company will have a list of references as well as links to their successful projects that every prospective client can check out.
Take a look at Our Work pages of prominent digital agencies like Crowd, Langoor, and Adrenalin to see what you should look for.
Reasonable Prices
There isn't a standard set of prices for digital marketing services because too many factors affect these specific costs. You should also consider that every campaign must be custom-tailored to a specific business' need. 
The best way to go is to get quotes from several companies so that you understand what kind of digital agency you can afford.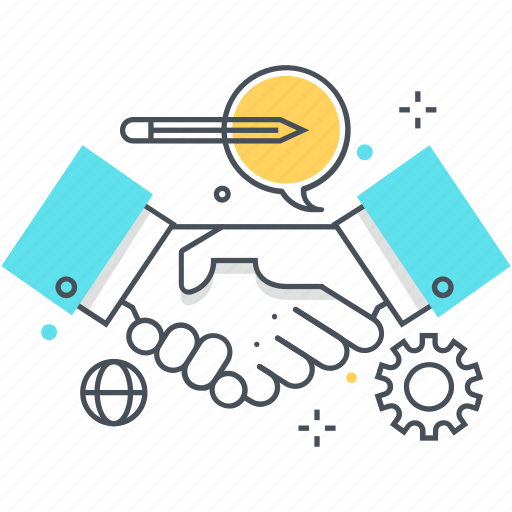 Favorable Terms
A marketing strategy is a long-term project, so you should seek an agency oriented towards an extended partnership. Study the terms they offer and look into the future, considering your plans for the business.
Will you be satisfied with them once your own company grows? Are they willing to renegotiate your deal further down the road? Is the plan they offer oriented towards the future or is it just a short-term solution?
Professionalism
When you invest money in a digital agency, you must get the highest quality of service. Assess the level of professionalism offered by the company from the start using this simple checklist:
– Is their website attractive and efficient?
– Is the customer support service helpful?
– How fast do they reply to inquiries?
– How clear and informative are their answers?
– How friendly and professional do they act overall?
Choose the Best Digital Agency Step-by-Step
#1 Define Your Needs and Expectations
To find an agency that'll meet your needs you must understand what those needs are. Creating a brief that explains exactly what you need will help both yourself and the marketing company. You'll be able to use it in order to shortlist good agencies based on your requirements, and the marketing firm will use it to provide you with an offer.
Although the exact content of your brief must be created based on the specifics of your business and project, there are some matters that should always be included when dealing with digital marketing:
1.Details about your business
2.Project details
3.Goals that you want to achieve
4.Targeted audience
5.List of your main competitors
6.Functional requirements
7.Deliverables (app, website, branding, etc.)
8.Requirements towards the agency
9.Budget
10.Special requirements
#2 Choose the Agency Type
Digital marketing agencies differ in specialization and size, so look for one that has experience in working with businesses similar to yours. First, decide whether you seek a general or a specialized service.
General agency offers a full range of digital marketing services. These companies are relatively large and they can produce great results. Good examples of these firms are Blue Fountain Media and Rise Interactive. If you are just taking your first steps, a general agency might be a good choice because they can totally take care of your online presence.
However, if you are experienced enough and know what exactly you need, it might be better to hire an agency that specializes in that particular service. For example, Inflexion Interactive is primarily dedicated to SEO and content, so its team is probably more qualified to provide such kind of services.
There are also creative and industry-specific agencies. The former can 'think outside the box' and provide you with inspiring campaigns. Industry specialists are somewhat limited in their imagination but are experts in your specific kind of business.
#3 Research Deeper
When you know what to look for, start inspecting suitable agencies. Analyze their websites, samples, case studies, testimonials, and other pertinent information you can find on the company.
Take your time to research each option thoroughly so that you miss nothing. Check out the websites of the leading agencies to see what you can learn about these companies. For example, Isadora or Denman. Don't forget to check out review sites to learn what customers say about these firms.
#4 Shortlist and Test
Now that you understand what different agencies can offer, you should focus on those that have the highest chance of helping you. Shortlist the most interesting companies and contact them directly.
Send out your request proposals as well as a test assignment of some kind. Ask for a free audit as this will not only show you what your current weaknesses are but also allow you to see how good the agency is in what they do.
#5 Evaluate the Results
The quality of the audit report and the attention to detail shown in both report and the offer based on your proposal reflect the level of the agency's professionalism. Compare and evaluate them carefully so that you can be 100% sure you picked the best company.
#6 Talk to the Team
A personal meeting (even if it's via Skype) is a definite must. In fact, you should stick only with the agencies that request this kind of interview.
This kind of interaction provides a much better level of understanding than an email. It also gives you a chance to 'feel out' the marketing team and see whether you'll feel comfortable working with these people.
#7 Choose and Negotiate
With all the tests and interviews completed, choose the agency that meets your needs. Once you make your final decision, discuss the deal with them and try to negotiate the best terms for your business.
Discuss the payment method and exact prices. Study the contract in detail to make sure there aren't any hidden costs.

Take Your Time and Choose Wisely
Digital marketing really makes a difference today, so hiring an agency that will develop and implement a great marketing strategy for your business is a must. To find the company that will achieve the best results, you must invest some quality time in market research.
Compare numerous agencies, talk to their clients, look at case studies, and meet their teams for a personal interview. Do everything you can so that you get to know them and can evaluate the true worth of the company. This is the way to make a decision you won't regret.